Carp Sounder Age One 4+1
Prekės kodas: AGEONE-BK- FS4
Gamintojas: CARP SOUNDER
419.90 €
Carpsounder Age One Bite Alarm Set 4+1
Choosing a wireless bite alarm from Carp-Sounder has made you choose one of the most reliable and robust devices on the market.
The units are 100% waterproof and have a long range, depending on the model, from approx. 150 m + to 450 m +. With proper use and appropriate care, our bite alarm will provide years of reliable service.
Bite alarm :
Magnetic detection compatible with braid and nylon, virtually indestructible polyamide case in fishing action, great rod hold, visible LED placed above the rod, very hight resolution transmission on the receiver, simple setting.
With its super-precise detection and multiple settings, this bite alarm is very effective in fishing action and for price-quality ratio.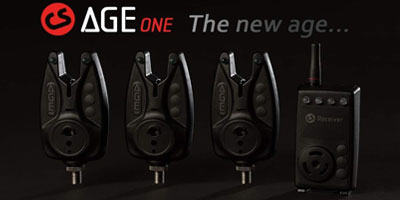 Attractive, robust polyamide housing
100% waterproof
LED color adjustable (7 colors + off)
Afterglow time of the LED approx. 20 sec
LED can be switched off
Night light can be switched on
Output socket with night and bite light function
Drop bite detection
High speed detection
Sensitivity adjustable in 5 levels
Volume adjustable in 9 levels (Silent - Vol Max.)
Pitch adjustable in 9 steps
Operation with CR123A battery (incl.)
Integrated radio transmitter module
Transmission of the LED color to the CS receiver
Pitch transmission to the CS receiver
Automatic radio coding on the CS receiver
Compatible with CS Receiver
Distinction of the bites, fall bites, fast on CS receiver by light and sound signal
Receiver :
The new CS-RECEIVER has a super compact design with an high precision reception !
Compatible with AGE-ONE bite alarms and CAMPSECURE transmitter. This compact receiver is a combination of technology and power with a great autonomy and hight precision recption.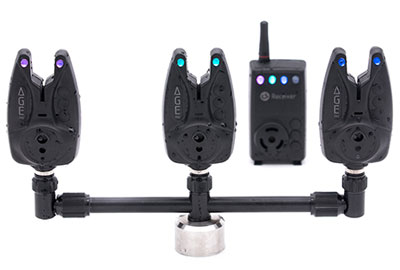 Compact housing (87 x 52 x 33 mm)
100% waterproof
Digital volume adjustment
ACC light (for transmitters with ACC support)
Vibration function in sync with sound
Acceptance of the LED color from the bite indicator
Accepts the pitch from the bite indicator
Fall bite detection by acoustic and visual display
Quick bite detection by acoustic and visual display
1: 1 transmission
Battery: 2 pieces LR6 1.5 V AA lithium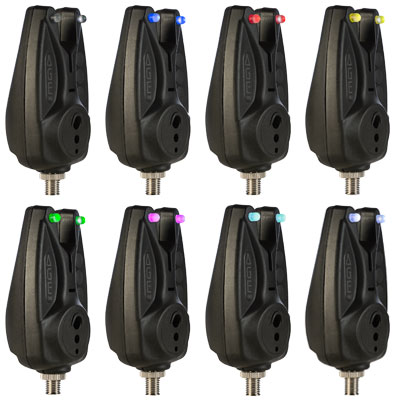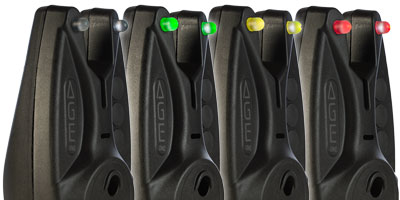 LED color adjustable (7 colors + off)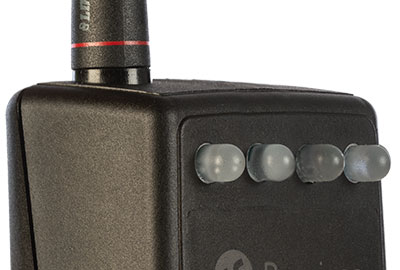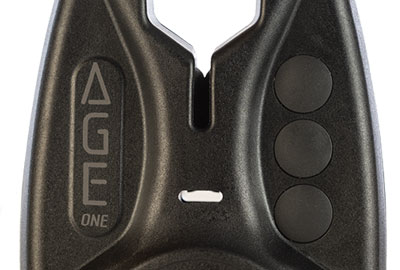 Sensitivity adjustable in 5 levels
Volume adjustable in 9 levels (Silent - Vol Max.)
Pitch adjustable in 9 steps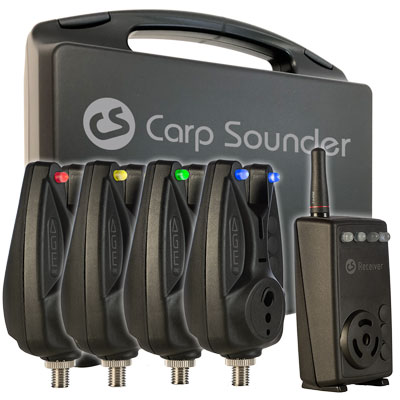 Supplied in protection box
Siųsti užklausą